How to Lift Depression - effective brief therapy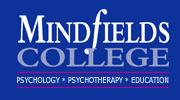 Joe Griffin's workshop caused a sensation when it was featured on BBC Radio 4's All in the Mind. Depression is now so common that all health professionals need to know how to lift it – especially as it can lead to suicide. This workshop has saved lives.
Until recently, depression was little understood, but now you can absorb the easy-to-learn psychological techniques that lift it quickly ... even in the severest cases. Antidepressants (though dangerous) can play a role in reducing symptoms, but research shows that appropriate counselling is the most effective way to lift even the most severe depression, and has a much lower rate of relapse.
What you gain from the day
* Greater confidence in lifting depression and preventing suicides
* New insight into why depressed people wake up tired and unmotivated, and what to do about it
* Demonstrations of the skills that quickly break the cycle of depression, move people on and prevent relapse
* A profound understanding of why they work and are a big improvement on drug therapy
* Practice sessions in using the skills and techniques yourself
* A range of useful tips and strategies
* New insight into the dissociative elements of depressive lifestyles
* Techniques for tackling rigid thinking and negative expectancy, and the pessimistic rumination that causes depression.
Who should attend
* Anyone working in healthcare or related fields who comes across depressed people and wishes to help them.
* If you need to deepen your understanding for personal reasons, or live or work with a depressed person, you should attend.
* If you are curious about how cognitive behavioural therapy (CBT) and solution focused brief therapy (SFBT) approaches treatment outcomes can be improved by bringing them into line with the new findings from brain research, you should attend
Speaker(s):

Date and Time:

1 June 2010 at 9:30 am

Duration:


Full Day

Venue:


Clifton Hill House, University of Bristol
Lower Clifton Hill
Bristol
BS8 1BX
0117 903 5190

Show map



Organised by:


MindFields College
See other talks organised by MindFields College...

Tickets:

£155

Available from:

http://www.mindfields.org.uk/?wor=outl&code=DE

Additional Information:

Please call +44 (0)1323 811440 to book!
Register to tell a friend about this lecture.
Comments
If you would like to comment about this lecture, please register here.