How to Manage Pain and accelerate healing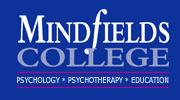 Leading pain consultant Dr Grahame Brown explains how to use psychological methods to control pain and speed up healing. Pain is endemic in our society and whatever the cause (back pain, migraine, arthritic pain, dental pain, irritable bowel (IBS), labour/menstrual pain, cancer pain, psychogenic pain, psychosomatic pain) it can prove incapacitating.
It is estimated that approximately 30% of our population suffer chronic pain. The sociological and economic costs of this are enormous but it is in the human suffering involved that the real costs should be measured. This suffering can be dramatically reduced, as this workshop shows.
What you gain from the day:
* The confidence to help patients suffering from chronic pain of whatever cause
* How to identify risk factors and reduce the risk of chronic pain developing – prevention is better than cure
* An understanding of the value of pain displacement and how to use the brain's 'reality simulator'
* How to use guided imagery, relaxation and distraction
* How to produce significant relief by changing the way patients think about their pain – in minutes
* How healthcare professionals can make their consultations more therapeutic
* How to avoid labelling patients' pain as 'purely psychological'.
Speaker(s):

Date and Time:

19 October 2010 at 9:30 am

Duration:


Full Day

Venue:


Austin Court, Birmingham
80 Cambridge Street
Birmingham
B1 2NP
01216007500

Show map



Organised by:


MindFields College
See other talks organised by MindFields College...

Tickets:

£155

Available from:

http://www.mindfields.org.uk/?wor=outl&code=PW

Additional Information:

Please call +44 (0)1323 811440 to book!
Register to tell a friend about this lecture.
Comments
If you would like to comment about this lecture, please register here.