How to tell Stories that Heal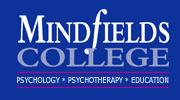 All counselling involves storytelling. At this popular and empowering workshop master storyteller, Pat Williams, explores stories that have a powerful beneficial effect on the mind/body system and teaches you how to tell such therapeutic tales.
You cannot know what goes on in another person's mind but, if you perceive the 'pattern' of a story and understand that it could be useful to them at this specific point in their life, that is reason enough to tell it. Their unconscious, creative imagination will seek and find the 'meaning' relevant to their situation. No explanation, no direct statement of a story's meaning can substitute for the way it acts on the hearer's mind.
Stories help people to bypass rigid views about life, enhancing their flexibility of thought. By suspending ordinary constraints, stories help people reclaim optimism and fuel their imagination with the energy necessary to attain goals. In the physically ill, they can stimulate the immune system and speed recovery.
What you gain from the day:
* A powerful way to stimulate optimism, hope and independence in distressed people
* A new love and deeper understanding of the value, resonances and resources within stories
* Enhancement of your problem solving capacity
* Insight into the mind/body communication system
* Greater confidence in dealing with a wide range of people – and an understanding of, and practise in, the therapeutic precision of metaphor.
Who should attend
* Anyone involved in psychotherapy, counselling or social work who needs to use the power of metaphor by being an effective storyteller.
* It is also valuable for the medical and nursing professions to know how to tell stories that lift depression and promote healing.
* Anyone interested in the age-old power of metaphor and storytelling for professional or personal reasons.
Register to tell a friend about this lecture.
Comments
If you would like to comment about this lecture, please register here.