Effective skills for identifying and meeting children's unmet emotional needs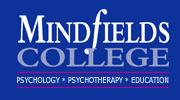 If the rises in anti-social behaviour, mental illness, family breakdowns and addictions are to be reversed, children need to be raised in environments where their innate psychological needs are met.
In order to flourish, all children need to feel secure, be given and receive appropriate attention, delay gratification, take increasing levels of responsibility for their own behaviour, develop a sense of autonomy and, of course, have fun! For this to happen they also need to be emotionally well connected to their family, peers, school and the wider community; and be given a sense of status that reflects their effort and achievements.
Miriam Chachamu's wide-reaching workshop clarifies how we can do this and gives you practical tools for meeting these needs. It also shows how we can create an environment in which not only children but also the rest of the family can thrive and be better equipped to fulfil their potential.
What you gain from the day:
* A clear understanding of children's innate emotional and psychological needs
* New insights into how children feel, think and understand our communication
* Healthy and lasting ways to engender self-esteem
* Practical skills for motivating children to be their best and helping them to both spot and learn from mistakes, without you pointing them out
* New language skills for improving outcomes
* Effective ways for dealing with difficult emotions
* Tried and tested skills for preventing as well as managing difficult behaviour.
Who should attend
* Teachers, social workers, therapists, and anyone else working with children who would like to gain a better understanding of their emotional needs, and have an insight into how children think and feel
* Anyone who interacts with children and would like to learn new positive and effective skills to connect with them and to motivate them to become their best
* Therapists and parenting practitioners who are interested in empowering parents to become more confident and skilled in their parenting practices
* Parents who wish to improve their relationships with their children, reduce friction and increase harmony in the home
* Anyone else who would like to have a better understanding of the world from a child's perspective and discover how they can use this understanding to improve children's behaviour and wellbeing.
Speaker(s):

Date and Time:

3 November 2010 at 9:30 am

Duration:


Full Day

Venue:


Mark Masons' Hall
86 St James's Street
London
SW1A 1PL
020 7747 1181

Show map



Organised by:


MindFields College
See other talks organised by MindFields College...

Tickets:

£155

Available from:

http://www.mindfields.org.uk/?wor=outl&code=MC

Additional Information:

Please call +44 (0)1323 811440 to book!
Register to tell a friend about this lecture.
Comments
If you would like to comment about this lecture, please register here.