The Fast Trauma and Phobia Cure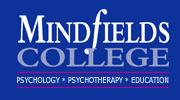 Traumatic memories, post traumatic stress (PTSD) and even the severest phobias can easily and safely be treated with the skills taught by Joe Griffin. Learn how to detraumatise bad memories, stop flashbacks, cure phobias, banish nightmares and reduce anxiety.
You can help victims of abuse, rape, violence, car accidents, fire, terrorism and panic attacks, by detraumatising them, usually in one session, using the precisely targeted psychological technique taught on this workshop (a refined version of the 'rewind' technique). It's easy to learn and is one of the most important skills you need when working with any anxiety disorder.
What you gain from the day:
* The valued ability to be able to detraumatise people quickly and safely
* Greater confidence in dealing with anxiety disorders and distress caused by trauma, phobias and flashbacks
* A deeper understanding of how the pattern matching processes in the brain cause severe phobic responses
* The chance to see a live demonstration of removing a phobia or PTSD symptoms in one session
* Knowledge of why critical incident debriefing increases the incidence of PTSD
* Practice exercises, under careful guidance.
Who should attend
* Anyone involved in helping traumatised people, including: A & E staff, mental health nurses, OTs, health visitors, counsellors, psychiatrists, clinical psychologists, psychotherapists, police and military personnel.
* If you treat or care for traumatised people (including children), or people suffering from any form of phobia or anxiety disorder, this workshop should be seen as an essential part of your ongoing training.
Speaker(s):

Date and Time:

16 June 2010 at 9:30 am

Duration:


Full Day

Venue:


Regents College
Inner Circle
Regents Park
London
NW1 4NS
01865 485902

Show map



Organised by:


MindFields College
See other talks organised by MindFields College...

Tickets:

£155

Available from:

http://www.mindfields.org.uk/?wor=outl&code=PH

Additional Information:

Please call +44 (0)1323 811440 to book!
Register to tell a friend about this lecture.
Comments
If you would like to comment about this lecture, please register here.