Working Therapeutically with Couples ... a practical guide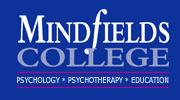 Every relationship has its ups and downs, but sometimes these become too difficult for a couple to manage on their own.
Relationship counsellor Ruth Hazelton's practical workshop looks at the most effective ways to help, and build rapport with, couples in conflicted relationships. During the day we explore: the hidden processes at work within relationships; the sex differences in processing emotions; non-blame talking styles; and how the way each person got their emotional needs met in their early family history might explain why they are thinking and reacting as they are. (For example, how intelligently and sensitively our parents express their love for us can have a huge long-term impact.)
This learning about past conditioning, including psychological traumas, can reveal vital clues to clients and their therapist about why the presenting problems arose. It also illustrates how successful relationships – in couples and families – always involve people facilitating one another to get their innate physical and emotional needs met.
What you will gain from the day
* Skills to help you to build rapport with two emotionally-aroused people
* Ways to help them begin to cooperate in helping each other get their individual emotional needs met
* An understanding of how the way children are loved (or not) affects their adult relationships
* How to teach non-blaming communication skills and explain the differences in male and female behaviour to clients
* New ways to facilitate changes in relationships which are lasting as well as beneficial
* An insight into many common relationship problems and how to help clients to overcome them
Who should attend
* Anyone working with couples or families, including psychotherapists, counsellors, social workers, psychologists, teachers, GPs, health visitors and those involved in mental health
* Anyone who is interested for personal reasons of any nature.
Speaker(s):

Date and Time:

6 July 2010 at 9:30 am

Duration:


Full Day

Venue:


Pollock Room,St Leonard's Hall
University Of Edinburgh
18 Holyrood Park Road
Edinburgh
EH16 5AY
0131 651 2189

Show map



Organised by:


MindFields College
See other talks organised by MindFields College...

Tickets:

£155

Available from:

http://www.mindfields.org.uk/?wor=outl&code=RH

Additional Information:

Please call +44 (0)1323 811440 to book!
Register to tell a friend about this lecture.
Comments
If you would like to comment about this lecture, please register here.