Is There Anybody Out There?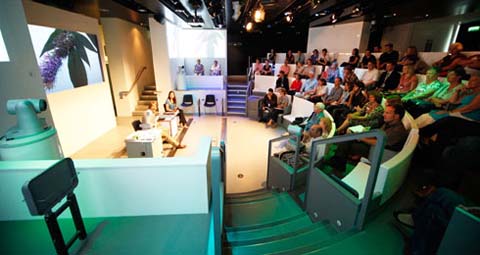 Are we trying to find aliens? And what do we do if ET calls us?
For hundreds of years, explorers have been uncovering new places and showing us the diverse and curious range of life that inhabits our planet. Today, as we face the extinction of many species on our own planet, we are turning to the skies to look for other signs of life. But how do we avoid our actions from affecting this new frontier?
Join us as we bring you together with astrobiologists and meteorite researchers to debate how our actions in other worlds could affect life that is as yet undiscovered, and decide whether we should be preparing to meet ET now, rather than later.
Part of Nature Live Nights.
Please note, entry to this event is via the Darwin Centre entrance on Queens Gate road.
Tickets £6 each. Please book online at www.nhmshop.co.uk/tickets/ or phone 020 7942 5725.
Speaker(s):

Dr Caroline Smith | talks | www
Dr Lewis Dartnell | talks | www


Date and Time:

29 April 2010 at 7:00 pm

Duration:


2 hours

Venue:


Nature Live in the Attenborough Studio
Natural History Museum
Cromwell Road
London
SW7 5BD
020 7942 6032
http://www.nhm.ac.uk/nature-live
Show map



Organised by:


Tickets:

£6

Available from:

Please book online at www.nhmshop.co.uk/tickets or phone 020 7942 5725.

Additional Information:

Entrance is via the Darwin Centre, on Queens Gate.
Register to tell a friend about this lecture.
Comments
If you would like to comment about this lecture, please register here.