Using Masonic Records for Family and Local History
THIS EVENT HAS BEEN CANCELLED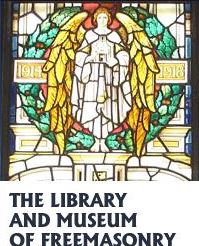 Find out about the history of Freemasonry and how to look up your Masonic ancestors' records.
Was your ancestor a Freemason? Diane Clements, the Director, explores the records found at the Library and Museum of Freemasonry. She also explains how this Library and Archive can help you research your family members.
About the Library and Museum of Freemasonry: It is the repository for the archives of the United Grand Lodge of England, the governing body of English freemasonry. Information about individual members is based on annual returns of members compiled by individual lodges and sent to Grand Lodge. The earliest returns date from the 1750s. These were used to create registers of members. Members are listed in the registers under their lodge and according to their date of initiation or joining.
This talk is hosted by the Society of Genealogists. There are no special entry requirements for the talk and you do not need to be a Member to attend. However, this course is specifically for people interested in tracing Masonic ancestors and are eager to understand the best ways of doing it. Expect a friendly atmosphere, an expert tutor and lots of detail.
Speaker(s):

Diane Clements | talks


Date and Time:

10 August 2016 at 2:00 pm

Duration:


1 hour

Venue:


Society of Genealogists
14 Charterhouse Buildings
Goswell Road
London
EC1M 7BA
020 7553 3290
https://societyofgenealogists.arlo.co/w/

More at Society of Genealogists...

Tickets:

£8.00

Available from:

How to book
Visit our website where you can book online (www.sog.org.uk). You can phone us on 020 7553 3290 or email us at events@sog.org.uk.
Register to tell a friend about this lecture.
Comments
If you would like to comment about this lecture, please register here.