Art on the Underground: London Journeys: Free Public Discussion at City Hall (Part 2)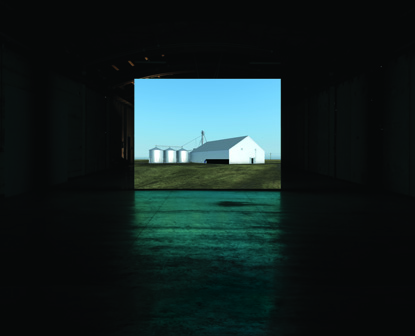 Part 2: London Journeys in Time
This event is the second of a two-part public discussion accompanies the exhibition at City Hall. Chaired by David Rooney, Curator of Transport, Science Museum, the events will bring together exhibiting artists Dryden Goodwin and John Gerrard with a carefully constructed
group of writers, historians and geographers to discuss travel and time in the Capital.
Part 2's discussion will explore the role of time in our city – what pressures does it create and how do we endeavour to escape or control it.
Speakers:
John Gerrard, artist
John Law, historical geographer
Prof. Joe Kerr, Head of Critical and Historical Studies, Royal College of Art
The first talk takes place on 1st June 2010.
Image credits: John Gerrard, Oil Stick Work (Angelo Martinez / Richfield, Kansas). © John Gerrard
Register to tell a friend about this lecture.
Comments
If you would like to comment about this lecture, please register here.