How can we ensure the value of certificates and qualifications?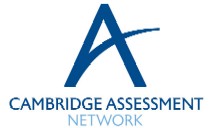 This talk will examine the concept of validity in relation to assessment.
It seems that the concept of validity has become more complicated over the past 30 years. Possibly, it is now of less help than it used to be to examination writers and test developers, because its emphasis on the interpretation of assessment results is a matter over which they have limited control. Yet, the challenge to assessment developers is still to show that what is measured in a test or exam bears a valid relation to the desired knowledge and skills in the real world. Traditionally, examinations in the UK have relied on a close link with teaching and learning communities (of vocational or subject specialists) to underpin the validity of their assessments. Can we ensure the value of assessment results by reaffirming this traditional system, or is the gathering of 'validity evidence' and validation by assessment experts the way to do this?
Register to tell a friend about this lecture.
Comments
If you would like to comment about this lecture, please register here.