The Idea of Social Capital

The lecture will explain the concept of social capital and will critically evaluate how it has been applied by enthusiasts.
The Sibthorp Trust would like to invite you to the first Sibthorp Trust lecture and reception at 18:00 on 22 June 2004 at 76 Portland Place, London W1. The lecture will be given by Sir Partha Dasgupta, Frank Ramsey Professor of Economics at Cambridge University.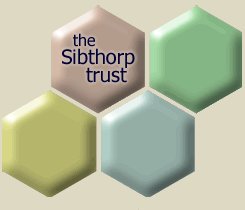 The lecture is entitled The Idea of Social Capital and will explain the concept of social capital and its relation to environmental capital, and will critically evaluate the way it has been applied by enthusiasts. It will also explore how the idea helps us to understand the performance of modern economies.
Partha Dasgupta has made many outstanding contributions to environmental and resource economics. These include his decisive work on the economics of exhaustible resources, his insights on their role in providing essential ecological services, and his pioneering efforts to better understand the processes of underdevelopment and poverty and their connections to the environment. His seminal contributions have been of enormous consequence for understanding the relationships between development, environment and poverty and have translated into significant policy advances.
To reserve a place at this event please email Dr Conor Linstead (conor.linstead@rhul.ac.uk) with your name, organisation and address. Attendance is free but booking is required.

For more information on the lecture and the Sibthorp Trust please see our website.
The Details
Please arrive by 6:00pm for registration. The lecture will begin at 6:30 followed by a question and answer session. A drinks reception with buffet will be held afterwards.
Register to tell a friend about this lecture.
Comments
If you would like to comment about this lecture, please register here.