Managing and implementing effective internal assessments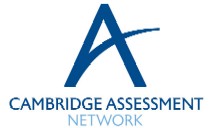 This seminar raises the issues and implications of increasing teacher assessment.
Education reform is changing teaching and learning practice, bringing a greater focus on the need for valid and reliable assessment carried out to a common and high standard within the learning environment.
The increasing unitisation and modularisation of public examinations, allied to the increasing emphasis on Assessment for Learning (AfL) in the classroom, has put assessment at the heart of the reform agenda. The introduction of the diploma in 14-19 education has placed a reliance on more localised and personal assessment for the benefit of the learner.
In recognition of this the Expert Group on Assessment was tasked with reporting to the Secretary of State on strengthening the quality of assessment. In May 2009 they recommended:
* The assessment capacity of the teaching profession should be increased further
* All schools should have a lead assessor with an aspiration that all schools should have access to a Chartered Educational Assessor (CEA)
* DCSF should work with assessment organisations to develop a national accreditation of schools with an institution-level mark of excellence
What are the implications of this move towards increasing levels of demand on teachers' assessment skills? What support is available and how can teachers access it? This seminar raises the issues and implications of these trends and the ways teachers can access support to fulfil these requirements.
Register to tell a friend about this lecture.
Comments
If you would like to comment about this lecture, please register here.