9th Annual Disability Lecture 2011: Disability Identity - Disability Pride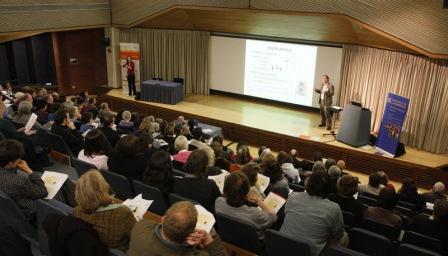 Each year the University of Cambridge gives a disability-themed lecture.
This year's Lecture, 'Disability Identity - Disability Pride', will be delivered by Dr Nicola Martin, the Director of Wellbeing and Disability Services at The LSE and an Honorary Visiting Fellow at The University of Cambridge, where she is working on a project with Professor Simon Baron-Cohen and the Disability Resource Centre.
Dr Martin will consider how disability is problematised far more than it is celebrated. Media portrayals of disabled people often project stereotypes which are usually negative and sometimes in the triumph over tragedy mode. Many disabled people describe the barriers they encounter to full participation as their biggest source of frustration. Disabled students in elite universities are by definition exceptionally high achievers. The notion of disability identity - disability pride is addressed in this lecture, which draws exclusively on the writings and experiences of disabled people, including some Cambridge students.
The event is organised jointly by the University of Cambridge Disability Resource Centre, the University of Cambridge Equality and Diversity section and St John's College, Cambridge.
The event is fully wheelchair accessible and a BSL interpreteur will be present. A drinks reception will follow the lecture.
Register to tell a friend about this lecture.
Comments
If you would like to comment about this lecture, please register here.