An Irish Peer Gynt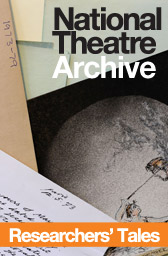 A lecture on the NT production of Frank McGuinness' version of Ibsen's Peer Gynt in 2000, directed by Conall Morrison.
Dr Armstrong will discuss the artistic intentions behind the development of this production. Its production and reception were controversial and the UK critics clearly had problems with the perceived Irish presence in this play, particularly since the idea of 'British' identity was culturally under question during this period.
Register to tell a friend about this lecture.
Comments
If you would like to comment about this lecture, please register here.