Panel Discussion: Stepping Off the Map – Healing the Wounds of History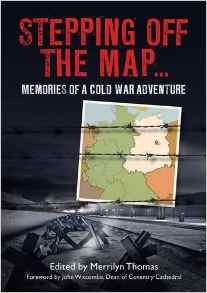 Dr Merrilyn Thomas with Ian Bruce and Mike Carmody
The Coventry/Dresden reconciliation project of 1965 was organised by Coventry Cathedral and the German organisation Aktion Sühnezeichen Friedensdienste (ASF). Its aim was to heal the wounds of a past war. Unknown to most of those involved, it became the means of making a new war less likely, of maintaining peace in Europe.
Hosted by ASF and the Wiener Library, Cold War historian and UCL honorary research fellow Dr Merrilyn Thomas will explain the reconciliation project's place in the history of the Cold War. In a unique act of Cold War co-operation, the British and East Germans aimed use the project to help stabilise the GDR and reduce the chance of a hot war breaking out at a time of heightened Cold War tensions. Dr Thomas, who was herself a young volunteer on the project, will be joined by a number of other speakers, including two other former volunteers. Professor Ian Bruce and Mike Carmody will give first-hand accounts of their experiences of life behind the Iron Curtain in 1965.
Stepping Off the Map: Memories of a Cold War Adventure, edited by Merrilyn Thomas with Foreword by John Witcombe, Dean of Coventry Cathedral, and Preface by Canon Dr Paul Oestreicher, will be available for sale at the event, price £7.99.
Register to tell a friend about this lecture.
Comments
If you would like to comment about this lecture, please register here.