A World Behind Wire: The Nazi Camps and Ghettos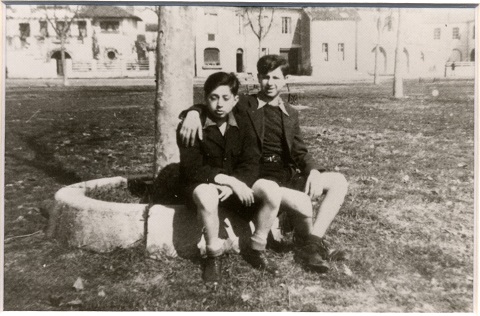 With Dr Geoffrey Megargee
Everyone knows that Nazi Germany ran ghettos and various kinds of camps, and we all have images in our minds of what those places were like. However, the true scope of the system and the variety of sites and prisoners' experiences lie outside most people's understanding. To bridge that gap, the U.S. Holocaust Memorial Museum has been compiling a multi-volume Encyclopedia of Camps and Ghettos, 1933-1945. Dr. Geoffrey Megargee, the Project Director, will discuss the camp universe and its broader significance for our understanding of Nazi Germany and the Holocaust.
Geoffrey Megargee is the Senior Applied Research Scholar in the Mandel Center for Advanced Holocaust Studies, United States Holocaust Memorial Museum, where he has served as project director and editor-in-chief for the Museum's seven-volume Encyclopedia of Camps and Ghettos, 1933-1945 since 2000. The first volume of that work appeared in June 2009 and received a National Jewish Book Award and a Judaica Reference Award, among other distinctions. Dr. Megargee received his doctorate in military history in 1998 from the Ohio State University. He is the recipient of, among other honors, a J. William Fulbright grant for research in Germany, upon which he based his book Inside Hitler's High Command (winner of the Society for Military History's 2001 Distinguished Book Award). He is also the author of War of Annihilation: Combat and Genocide on the Eastern Front, 1941, and a contributor to the West Point History of Warfare. Dr. Megargee is a member of the Department of the Army Historical Advisory Subcommittee and Treasurer of the United States Commission on Military History, and he has served as a Trustee for the Society for Military History and a Presidential Counselor for the National World War II Museum in New Orleans. He lectures frequently on the German army in World War II and the Holocaust.
Register to tell a friend about this lecture.
Comments
If you would like to comment about this lecture, please register here.