FILM SCREENING: Treblinka: Hitlerís Killing Machine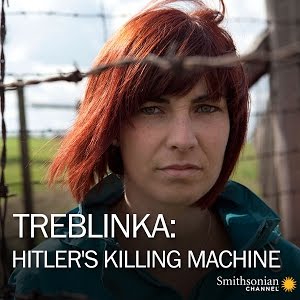 With Executive Producer Charles Furneaux
In conjunction with its current exhibition, The Wiener Library is pleased to present a screening of the documentary, Treblinka: Hitler's Killing Machine, with Executive Producer Charles Furneaux, who will provide an overview and discussion of the film's production.
Treblinka: Hitler's Killing Machine is an award-winning film shown on Smithsonian television in the US, and in the UK on Channel 5. The film follows forensic archaeologist Dr Caroline Sturdy Colls as she carries out the first ever archaeological digs at Treblinka, something she spent over half a decade negotiating and preparing for. In Treblinka 2 her team located and identified the remains of the original gas chambers at the camp, the first forensic evidence for gas chambers found at any of the three Aktion Reinhard camps in NE Poland. Prior to this archaeological work, even the exact location of the gas chambers was unknown. At Treblinka 1, a labour camp, three unrecorded mass graves were identified, and a previously unidentified survivor from this camp was found and interviewed for the film. When seen in the United States the film was the second highest rated programme for the week, despite the tough nature of the subject.
The film was produced by Furneaux and Edgar Productions for Channel 5 and Smithsonian Networks, and directed by Alex Dunlop. Charles Furneaux was the Executive Producer. Furneaux is an award winning producer and director who has worked for the BBC, Channel 4 television as a Commissioning Editor, and currently runs his own television production company Kaboom film & tv. He has made both factual and drama programmes for UK and US TV networks.
Register to tell a friend about this lecture.
Comments
If you would like to comment about this lecture, please register here.