Nursing a Pandemic: Newly Registered Nurses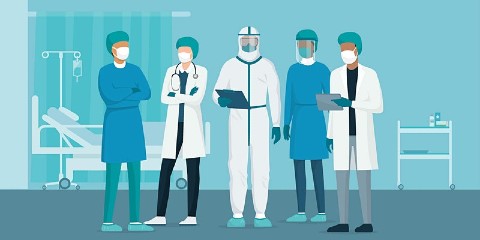 Join us for the 8th event in our series recording the nursing experience of the ongoing COVID-19 Pandemic.
In the 8th event in this series, we will look at how newly registered nurses have found the COVID-19 pandemic. Some stepped up to complete their nursing degrees on paid placements, providing essential support during the public health emergency. Others had to quickly adapt to the changes in their new career, and the effects these shifts had on their lives and their friends and relatives. What has COVID-19 been like for those just starting out on their nursing journey?
The interviewers are Kendal Moran and Jessica Sainsbury, co-leads of the RCN Newly Registered Nurses Network. You can connect with the Network on Twitter @RCNNRN and Facebook @RCNNewlyRegisteredNurses.
Interviewees:
Kayte Powell is a critical care nurse in Wales

Lily Wolday is a paediatric acute general medical nurse in London. She registered in December 2020.

Daniel Branch is a learning disability nurse in North-West England, registered in September 2020.
We are living in historic times. Since the World Health Organization declared a pandemic in 11 March 2020, nursing staff have performed a huge range of vital roles in the COVID-19 response in the UK and beyond. Now is the time to go beyond the "clap for carers" and better understand what life during the pandemic has been like for nursing staff in different situations and contexts. From first responders and nursing leaders to staff working in care homes and the nursing students who stepped up from their degrees to support the NHS, this series marks the ongoing impact of the pandemic on nursing and nurses.
Each virtual event takes the form of live interviews with nursing and healthcare staff and students, followed by a Q&A. The interviews will be recorded and added to the RCN archive, making sure these experiences are recorded for posterity.
This event is open to all, and will take place online. Please sign up to attend at https://www.rcn.org.uk/news-and-events/events/lib-nursing-a-pandemic-nrn-090921 and the link to join will be circulated in advance.
Register to tell a friend about this lecture.
Comments
If you would like to comment about this lecture, please register here.