Nursing a Pandemic: Learning Disability Nursing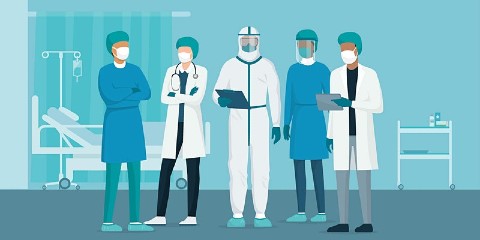 Join us for the 9th event in our series recording the nursing experience of the ongoing COVID-19 Pandemic.
Learning Disability Nursing
In the 9th event in this series, we will look at learning disability nursing during the COVID-19 pandemic. Learning disability nurses provide specialist support to people with learning disabilities and their families and carers, in community centres, hospitals and people's homes. What has the pandemic been like for them and their clients?
The interviewer is Jonathan Beebee, RCN Professional Lead for Learning Disability Nursing. You can connect with the RCN Learning Disability Forum here.
Interviewees:
Steve Hardy is a Practice Development Nurse at Oxleas NHS Foundation Trust
Lynette Kennedy is a clinical nurse specialist working in the community in Camden, North London
Mark Topps worked as a care home manager for people with learning disabilities during the first waves of the pandemic, supporting staff and clients through this challenging time
Each virtual event takes the form of live interviews with nursing and healthcare staff and students, followed by a Q&A. The interviews will be recorded and added to the RCN archive, making sure these experiences are recorded for posterity.
This event is open to all, and will take place online. Please sign up to attend athttps://www.rcn.org.uk/news-and-events/events/lib-nursing-a-pandemic-learning-disability-230921 and the link to join will be circulated in advance.
Register to tell a friend about this lecture.
Comments
If you would like to comment about this lecture, please register here.