Inside Out: meet the artist Angela Palmer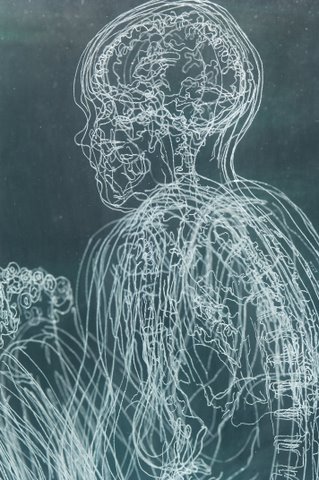 Visit the Inside Out exhibiton and meet the artist Angela Palmer whose glass sculptures and film installation provides us with an intimate picture of internal human anatomy.
Angela Palmers work, on show at the Hunterian Museum of the Royal College of Surgeons, provides an extraordinary new take on the relationship between anatomy and art. Working from medical scans - many of her own body - her work consists of sculptures built up from line drawings or engravings on layers of glass which together form 3-d images which straddle the boundary between medical imaging and portraiture.
Angela Palmer, who is based in Oxford and who is studying at the Royal College of Art in London, says:

"While my works may not be instantly recognisable as a portrait, they are objective representations – removing the familiar to expose the extraordinary architecture of the internal human form."
Register to tell a friend about this lecture.
Comments
If you would like to comment about this lecture, please register here.