The Abuses of Enchantment: Mark Pilkington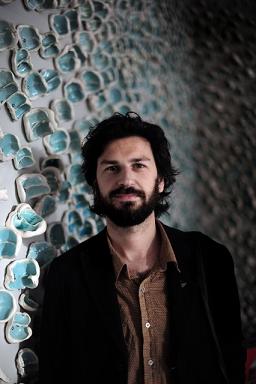 Strange Attractor mission controller Mark Pilkington, will lead us into the misenchanted twilight zone between military intelligence and ufology.
The Ecology, Cosmos and Consciousness lectures series, in association with the Scientific and Medical Network, presents:
The Abuses of Enchantment
Mark Pilkington
Tuesday, 22nd February, 2011
October Gallery, 24 Old Gloucester Street, London, WC1N 3AL
Please RSVP on Facebook (afraid so) so that we can anticipate numbers – Please pay on the door.
http://www.facebook.com/event.php?eid=138663642843437#!/group.php?gid=150573348303481&ref=ts
Entry £7 /£5 Concessions, Arrive 6pm for a 6:30pm Start - Wine available
In this audio-visual presentation Mark shows how military and intelligence operators have shaped and exploited beliefs in UFOs, ghosts, monsters, vampires, and elements from folklore and conspiracy theory to create an armoury of supernatural weapons of mass deception capable of manipulating consciousness on a grand scale. The inspiration for these toys, tools and techniques has come from a range of sources including fiction, cinema, stage magic, advertising and occultism and has, for many of its intended and unintended targets, altered their very perception and understanding of the world around us.
Mark Pilkington has written for Fortean Times, the Guardian, Sight & Sound, The Wire, Frieze, The Anomalist and a host of other magazines and journals. His book 'Mirage Men: An Adventure into Disinformation, Paranoia and UFOs' was published in July 2010. Mark also runs Strange Attractor Press, editing and publishing its occasional Journal, organising events and exhibitions and broadcasting on Resonance FM. When not squinting at words, Mark can be found playing synthesisers and electronic gizmos with musical outfits including Disinformation, The Asterism, Raagnagrok and Urthona.
Register to tell a friend about this lecture.
Comments
If you would like to comment about this lecture, please register here.